POST
10 Best Places to Eat in Colorado Springs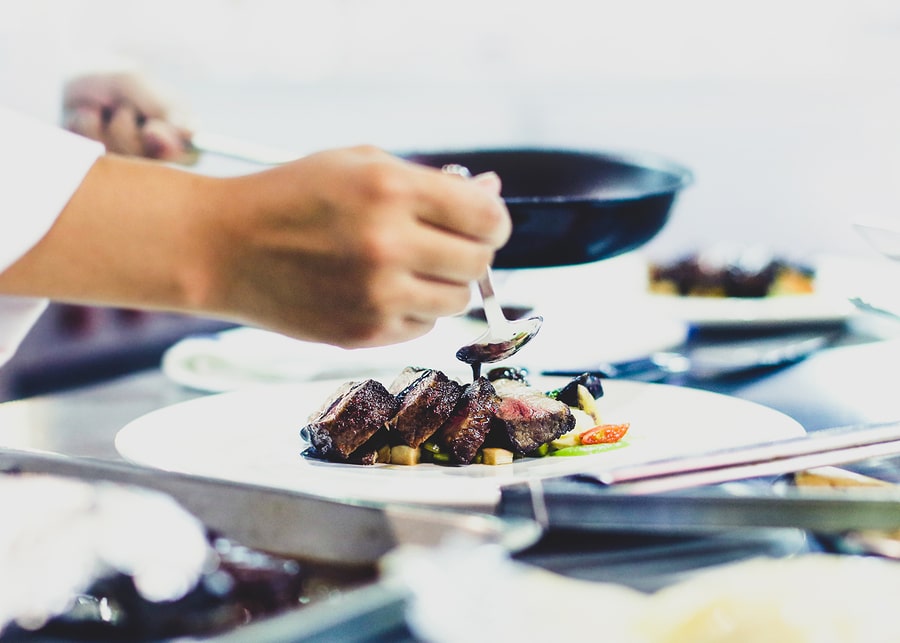 Colorado Springs, Colorado, is an unexpected, yet delightful, culinary destination. The local chefs effectuate a delicate balance of traditional fodder and cutting-edge cuisine.
This city's eating establishments include everything from fancy traditional restaurants to contemporary alternatives led by visionary new chefs, unusual decadent desserts, and some fabulous food trucks! You would be hard-pressed to run out of incredible places to enjoy scrumptious snacks or meals in this special place.
Our top "can't-miss" recommendations for your next visit to Colorado Springs include:
Piglatin Cocina
This one began as a food truck and now has a brick-and-mortar location. It specializes in pork-fusion Latin American Dishes that feature jalapeños, plantain, and arepa sliders. Even though they currently serve in an indoor restaurant, they didn't abandon their food-truck roots: Your food is still served in simple cardboard containers.
The Pepper Tree
With fantastic city views and food shows served to tables in mobile carts and flambeed right in front of you, this is a dining experience you don't want to miss. This restaurant offers traditional favorites, including its signature Pepper Steak. More than just a restaurant, the Pepper Tree is considered a Colorado Springs institution.
Shuga's
In addition to having an attractive eclectic decor, multicultural and truly global menu options, and a quaint patio to lounge on, Shuga's also invites guests to stay for Cinemaholix. This film club is as lovely as the Brazilian Spicy Shrimp Soup. You don't want to miss this stop, either!
Mountain Shadows Restaurant
Mountain Shadows is the place to visit for the best breakfast of a lifetime. This is a family-run operation that serves the best (and biggest) cinnamon rolls, as well as some incredible hash browns with mouthwatering green chili. Forget the diet. You're on vacation!
503W
If cocktails are more your speed, you'll want to stop by 503W, because this place has some excellent craft ones. Order a side of Asian-fusion offerings and have the night of your life.
Lake Terrace Dining Room at The Broadmoor
The Lake Terrace Dining Room at the acclaimed Broadmoor Hotel is famous for its delectable Bananas Foster. The menu is extensive, but whatever you order, finish it with these legendary dessert bananas, which are the true local star. If you can visit on a Sunday, you'll get a chance to enjoy the exquisite brunch experience.
Moxie
Moxie is perfect for vegans and plant-based eaters. The menu varies with the seasons, but the flavor doesn't. Anything you order is 100% plant-based and delicious!
Now, here you will some of the best food trucks in Colorado Springs and the country, so no list of food recommendations would be complete without them. Hunt down these for the full culinary experience that Colorado Springs has to offer:
Dvine Ice Cream – Stop at Dvine for the best gourmet and most indulgent ice cream around. Try the premium wine flavors – including Champagne Vanilla, Peach Crisp with Riesling, Mint Chip with Pinot Grigio, and Dark Chocolate Brownie with Sangiovese – for the ultimate mix of creamy texture and spectacular flavor.
Sando San Food Truck – At Sando's, you'll get delicious, unique Japanese sandwiches and sushi. Request unusual combinations, and the chef will be happy to accommodate you.
Sapo Guapo Tacos Food Truck – If you're a taco-lover, this is the truck to visit. The Korean BBQ tacos are highly rated and recommended by many regular customers. Yum!