POST
8 Colorado Food Trucks to Keep you Warm this Winter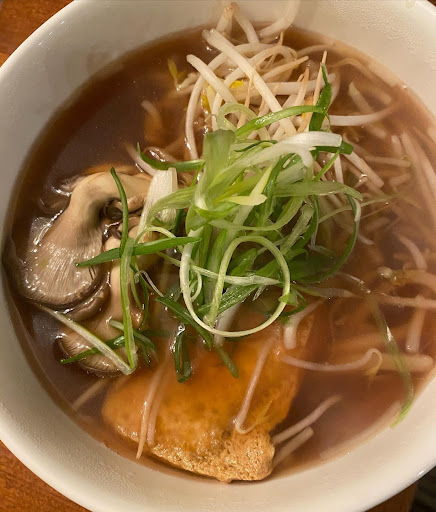 Temperatures are dropping here in Colorado and we're all looking for ways to stay warm. While some experts might say that you need to pile on the layers or sit near a fire… here at Truckster we think the best way to warm up is through your stomach! From warm bowls of ramen and soup to classic comforts like pizza… we've put together a list of the best food trucks in Colorado to visit this winter that are sure to warm you up. 
While eating a steamy bowl of pho with friends might be more fun, we do still recommend grabbing a coat if you're going to head out to visit one of these trucks!
1. Scroogemaki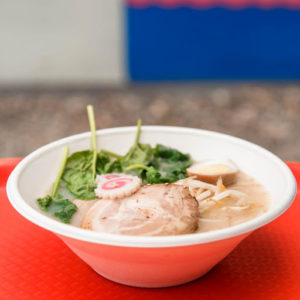 First up on the list of Colorado food trucks is Scroogemaki, a Boulder staple, serving Japanese fusion since 2015! We recommend warming up with a bowl of their Tonkatsu (Pork) Ramen or browsing their extensive poke bowl selection on those random warm winter days Colorado is known for.
Find one of their 3 food trucks here or visit their restaurant located on The Hill, in Boulder.
2. Crock Spot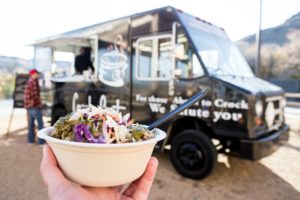 Denver couple Steven and Mandy, started this concept back in 2010 with just a tent at the Cherry Creek Farmers Market. Now, a little over a decade later they've catered hundreds of events, received shoutouts from major media outlets, have multiple awards under their belt, and expanded their operation to include a brick and mortar restaurant and two food trucks! Crock Spot's totally customizable and dietary restriction friendly menu has something for everyone – so head on over and start your food adventure today.
Plan your next visit and read more about Steven & Mandy's story here!
3. Radical Sasquatch Dumpling Company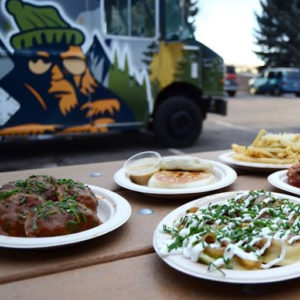 Whether or not you believe this legendary creature exists, there's no debate that these dumplings are sure to satisfy. Co-founders Matt & Lucas are on a mission to show the people of Denver "how versatile and wide ranging the dumpling can be" – and we can definitely say they've succeeded!
Thankfully, this sasquatch is a lot less elusive and you don't need to embark on any sort of quest to find them. Make sure to favorite this truck through the Truckster app and stay up to date on all of the sasquatch's movements!  
4. Mu Denver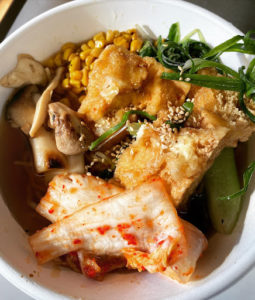 If you remember the beloved, all vegan grocery store Nooch Vegan Market that sadly shut its doors last year… then you're probably familiar with this next truck. Mu Denver has been spreading its plant-based deliciousness since 2018 and can always be counted on to serve up a warm bowl of ramen on even the coldest Denver days. You don't need to be vegan to savor these flavors, head over to their website to plan your next ramen date. 
5. Dapper Doughnut Denver
If you're looking for a treat after dinner, or maybe you just have a sweet tooth… head over to the Dapper Denver Doughnut truck in Denver and indulge on some of their hot mini 'funnel cake style' doughnuts. These mini doughnuts are totally customizable and pair perfectly with the hot chocolate and ciders also available on the truck.
Not only are they adorable, they're delicious too!
6. Fiorini's Lil Cucina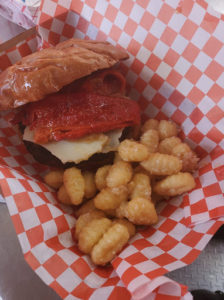 Anyone else get nostalgic for snow days home from school watching movies and enjoying your mom's home cooking? While we might not be able to help you play hooky from work, we can help you find that home-cooked goodness. Fiorini's Lil Cucina is newer to the Denver food truck scene, but their recipes have been handed down from generations of great Italian cooks. Owner and chef, Virginia Fiorini says "the kitchen was always the main gathering room, the smell of fresh sauce simmering on the stove, fresh bread baking in the oven enveloped you as soon as you walked in the door (without knocking)". 
Her goal is to "share this experience with my customers, feed them like family, and let them experience the way food can make you feel the love". Find or book them for your next catering event and taste the love!
7. Ciao! Mobile Pizzeria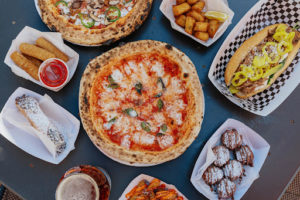 Warm, cheesy goodness with unlimited options for toppings? No wonder why national pizza day falls on February 9th… pizza is the perfect (and foolproof) snack to warm you up on a wintery day. Started and run by restaurant industry veteran, power couple Dan & Jenn – Ciao! Mobile Pizzeria is a must visit for all northern Coloradans. Be sure to hit them up at their next event and help celebrate their favorite travel memories through their extensive offering of traditional Neapolitan pizza and Italian "street food".
8. Smokin' J's BBQ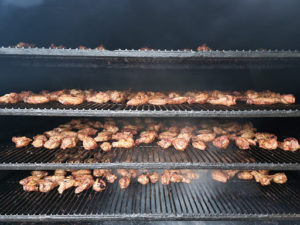 To round out the list, we're heading down south to a Colorado Springs favorite, Smokin' J's BBQ. This no frills, classic BBQ truck is the epitome of comfort food and is sure to give you all of the warm feelings. You can't beat their meal deal for only $12! – load up on a warm, pulled pork sandwich and tons of homemade sides. We recommend pairing this meal with your coziest (and stretchiest!) sweatpants. 
Looking for more Colorado food trucks open near you? Browse our directory of food trucks in your city.
Download the Truckster app (available in the App Store and on Google Play) to follow your favorite trucks to see where they'll be serving next. Be sure to leave the trucks a review on the Truckster app or website so more people can find and try their food! 
You can also book any of these trucks to cater your next event – find out what goes into food truck pricing or submit a catering request.