POST
A Food Truck Forward Weekend in Kansas City 
Kansas City is probably best known for its barbeque. It would be fair to assume that Kansas City has nothing else to offer given the amount of chatter and enthusiasm the city has for BBQ. In fact, Kansas City has quite a lot to offer and has been voted one of the best Midwest Cities to visit. From music to art to architecture – Kansas City is sure to surprise and impress! KC is an eclectic mix of jazz clubs, boutique hotels, museums, and delicious restaurants that reach far beyond just BBQ. You'll come to find that Kansas City is anything but a drive-by city. Remember the streetcar is 100% free and completes a 2-mile route through the city's downtown, including the entertainment, arts, and hotel districts. It runs every 10 to 15 minutes, seven days a week. 
Friday – All about the music: 
While jazz was born in New Orleans, Kansas city likes to say that it grew up here. It was here that jazz evolved from a big-band style to more of a musical improvisation. In 2017, it was designated a Creative City by UNESCO for its contributions to music. 
Your first stop after arriving in the city on a Friday afternoon is to The American Jazz Museum in the historic 18th and Vine district of Kansas City. The museum strives to preserve and celebrate the history of American jazz music. There are exhibits dedicated to the greats: Charlie Parker, Duke Ellington, Louis Armstrong, Ella Fitzgerald and more.
After you've thoroughly enjoyed your trip to the museum head over to the nearby memorial commemorating the legendary jazz artist Charlie "Bird" Parker. He was a major part of the Kansas City jazz scene and culture. If you've worked up an appetite, go grab lunch and a drink at one of the many restaurants in the 18th and Vine district including Smaxx, Soiree, and Kansas City Juke House.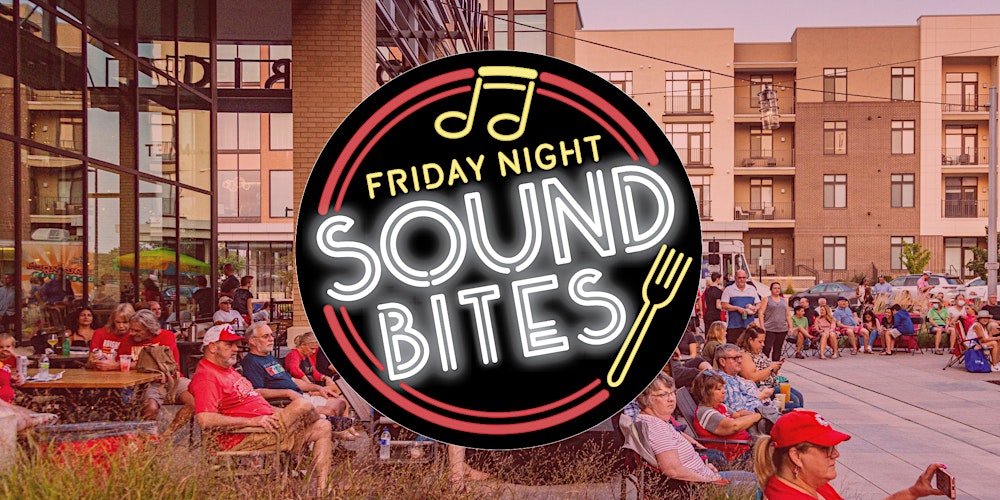 Next, head over to Friday Night Sound Bites: KC Groove Therapy. The event is held every Friday from 6:00 – 9:00 pm. The Public market has live music and local Kansas City food trucks on a rotating basis out on their patio every Friday night. Local bands switch every week and will help locals and visitors alike relax as you move into the weekend. To top it all off, admission is free! 
Saturday – all about the food and drinks: 
We would encourage you to sleep on your Saturday morning. Whenever you are good and ready, head about 25 minutes outside of the city to KC Wine Co. This boutique winery and vineyard serves up Food Trucks & Fun every Saturday from 12-9pm. There is live music in the evenings, tours of the winery and vineyard, wine tastings, and yard games!
And what could be better than… drumroll please… many many food trucks! From KC favorites, including multiple BBQ vendors to cajun food, Korean fusion and much much more – you'll be muching and sipping to your heart's content in the most scenic of settings all day long! 
Sunday – All about the art: 
We recommend starting your day off around 9:00 am with your favorite morning beverage and pastry from one of the many boutique coffee shops in Country Club Plaza. The Plaza is known for being home to some of the best galleries, architecture, and art in the city. While walking through the Plaza area, make sure to stop along the way to admire the many fountains and mosaics. Fun fact – Kansas City is second to Rome for its number of fountains per capita. The Plaza area also houses two of the city's best museums. 
The Nelson-Atkins Museum of Art not only has free admission every day, but also has a massive collection of art from all over the world, including a rotation of unique and visually stunning exhibits. The Kemper Museum of Contemporary Art greets you with a four-story spider statue out front. It is a more intimate collection of modern sculptures, paintings, films, and installations. Pick your choice between one of the two museums and enjoy some of the best art in the Midwest.
Then, head over to historic Pendleton Heights, minutes from Downtown KC. From 11 am – 4 pm Art Garden KC, a free weekly festival, showcases works from multi-talented Kansas City artists. There are Food Trucks (wink, wink, nudge, nudge), local Brews, free activities for adults and children, and live art demos. 
End the day at Union Station. Today, Union Station still serves Amtrak trains, but it also houses classic restaurants like Pierpont's and Harvey's, live entertainment at City Stage Theater, a planetarium, a science center, and more. While visiting, be sure to also check out the massive chandeliers, 95-foot ceiling, and six-foot-wide-clock in the Grand Hall.
Whether you are in Kansas City or one of Truckster's other 12 cities, make sure to check the app often to find a delicious food truck near you. From event catering to a quick lunch – Food Trucks can fit just about every need, and Truckster is here to make it easy.