POST
Best Food Trucks Miami : The Magic City's 5 Must-Try Food Trucks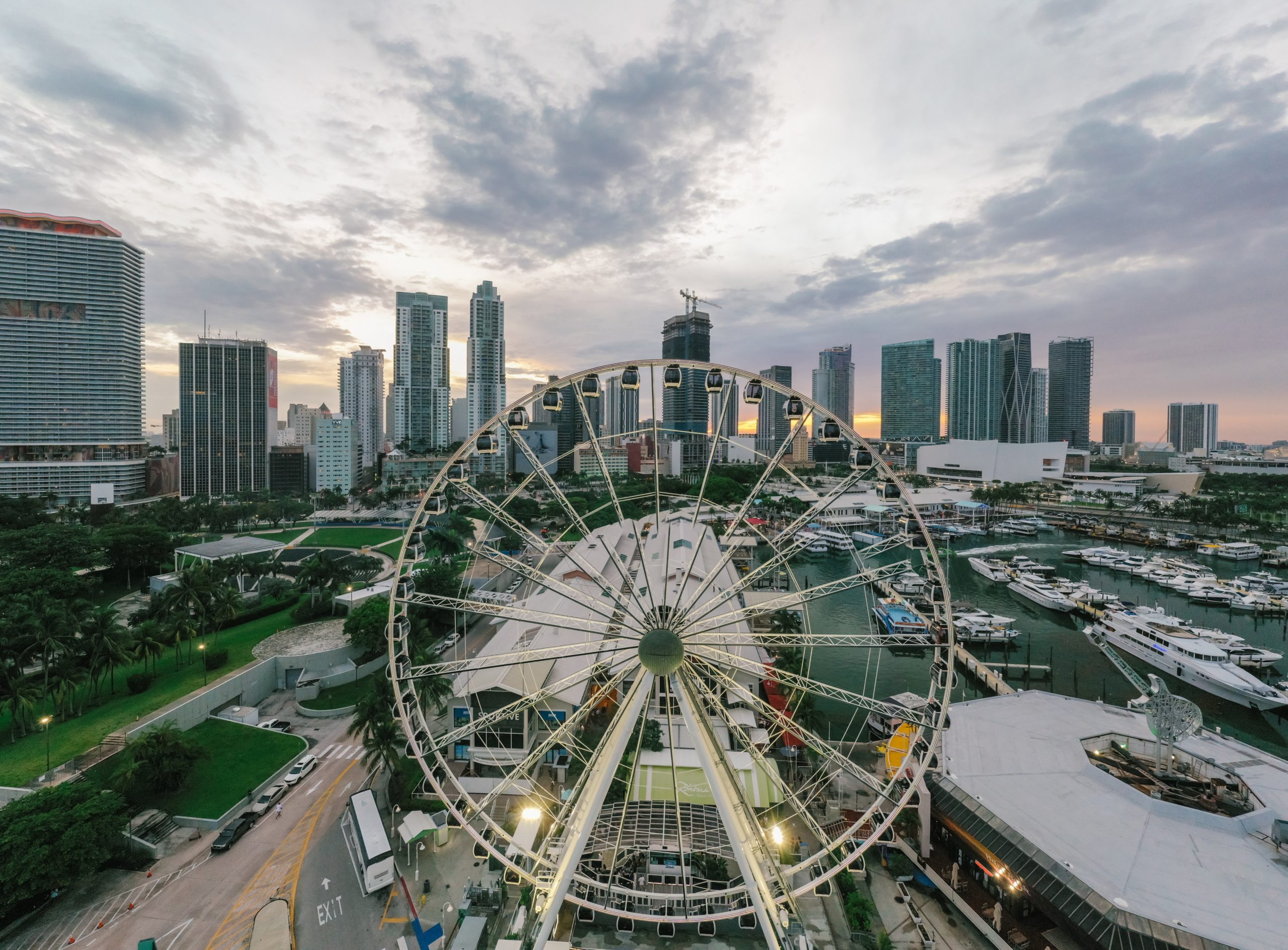 It's no secret that Miami is a cultural melting pot that offers some of the best culinary experiences of any great city, from Miami Beach with its celebrity chef owned restaurants, to its traditional Latin American and Caribbean style street food, served up from cooks that pour their heart and soul into recipes that have been passed down for generations. Miami is known as  "The Magic City" for its explosive growth, and Miami's food truck scene has been no different. Today, the Magic City is home to a spell-binding array of delicious mobile restaurants. So at Truckster, we encourage you to get out and experience the culture of Miami through its food and people, and what better way than to hit the streets to find the 5 best food trucks in Miami. 
Chef K Provisions
Chef Kevin DeLuca is a renowned chef that has been recognized for his culinary creations that blend flavors from around the world. In 2016, he decided to take those flavors to the streets, creating the Chef K Provisions food trailer. With a full restaurant style menu ranging from steaks and grilled swordfish to grilled cheese sandwiches, Chef K Provisions is truly a restaurant on wheels that offers foodies a memorable culinary adventure. If you're out and about early, Chef K Provisions offers an impressive breakfast menu as well. Lastly, Chef K is a veteran of the catering industry and offers totally custom menus for Miami catering events.
Worldwide Bistro
For over 10 years, founder Nelson Omaña has been conveying his culinary passion through Worldwide Bistro. Known for their creative artisan stuffed hamburgers, Philly cheesesteaks, and milkshakes, Worldwide Bistro puts a worldwide twist on foodie favorites. WWB adds influences from all over the world. You can sink your teeth into a Venezuelan Philly cheese steak, an Argentinian burger, a Greek burger, or go for their best seller the Worldwide burger. Oh, and don't forget to polish it off with a Nutella milkshake.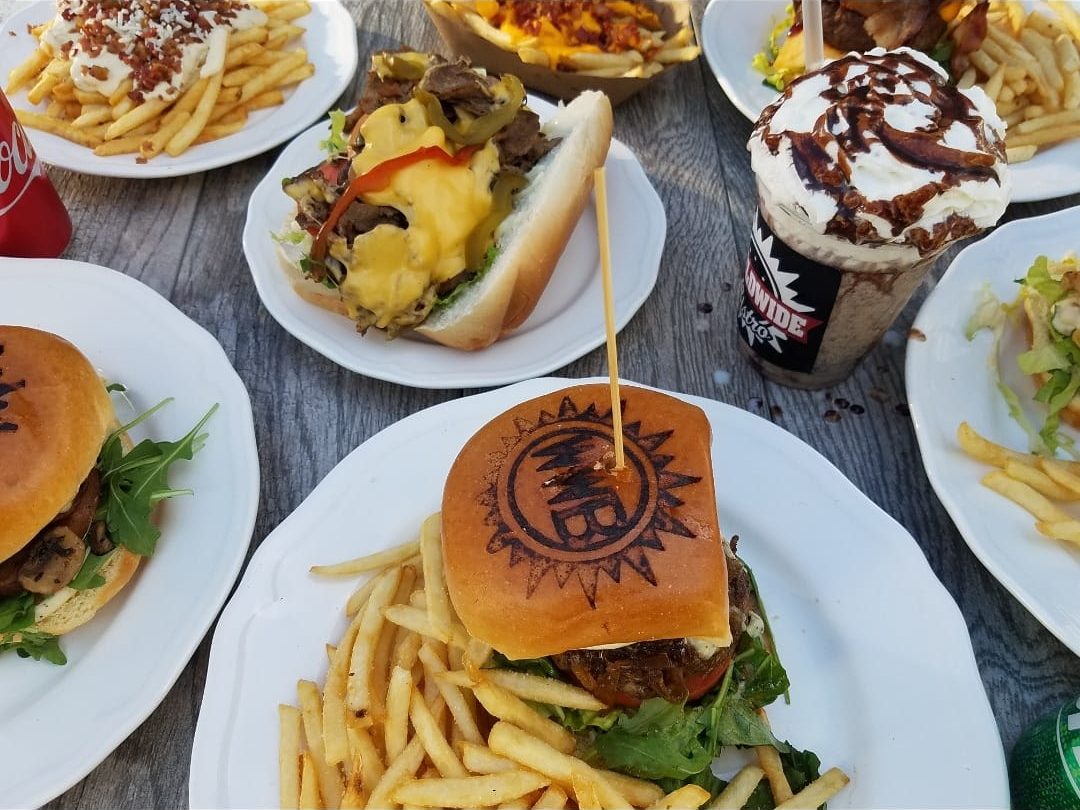 Pizza Zilla
Established in 2014, Pizza Zilla brought authentic NY style pizza to the Magic City and has become a local favorite ever since. Offering single slices, full 26" pies, strombollis, calzones, meatball subs, mozzarella sticks, wings, and fries, Pizza Zilla always leaves their customers happy. Simply reading their 5 star ratings on FB and 4.5 stars on Yelp will get you hungry. For any Italian food lover, Pizza Zilla is a must try.
Las Mexicanas
Last but certainly not least, we have the Las Mexicanas food truck. This family owned and operated food truck stands out in this list due to one thing in particular. They base their menu on only the most authentic and traditional Mexican cuisine that has been in their family and traditions for generations. While modern fusion cuisine can be fun and interesting, traditional Mexican cuisine has stood the test of time for centuries. Las Mexicanas offers all the traditional Mexican dishes one might expect: tacos, burritos, quesadillas, gorditas, tostadas and more. With 4.7 stars on Google, you can feel confident that Las Mexicanas will not disappoint.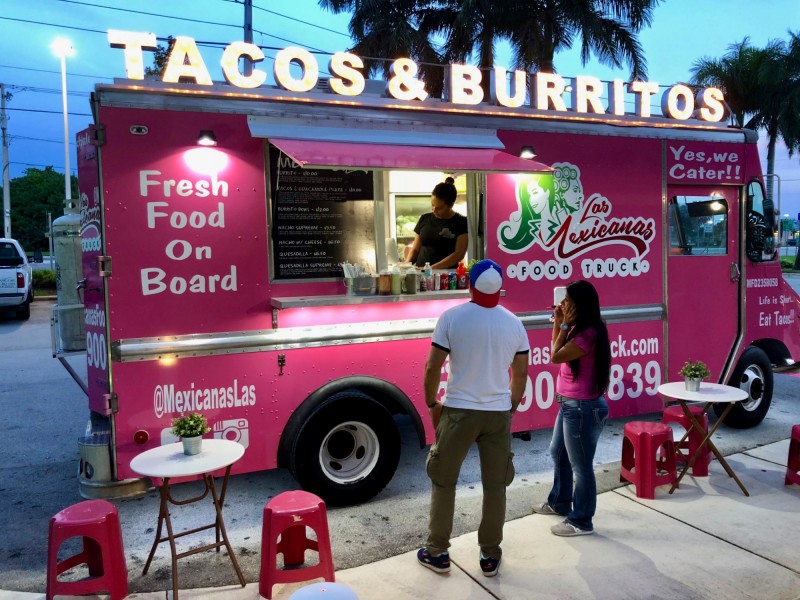 Twice Butter Taqueria 

Chef Oscar Garcia found a passion for culinary fusion after years of being exposed to different cultural cuisines in the culinary industry. Today, he brings that passion to the streets of Miami by fusing authentic Mexican cuisine with a modern, multicultural twist. Twice Butter is known for its fusion and traditional tacos, zesty Mexican inspired burgers, and mouth-watering short ribs. Twice Butter's reputation speaks for itself, being mentioned several times in "best of" articles, as well as holding trophies and awards for culinary excellence. They are sure to satisfy any Latin food lover's taste buds.
There are so many amazing food trucks in the Miami area that are certainly worth checking out, but these are our recommendations for must-try trucks. This list offers a good variety of cultural cuisines that are sure to entice any foodie. Go check out the city and try some pizza, tacos, burgers, or restaurant style meals at Miami's best food trucks; and don't forget that the Truckster app can help you find them.