POST
The Best Munchies in Denver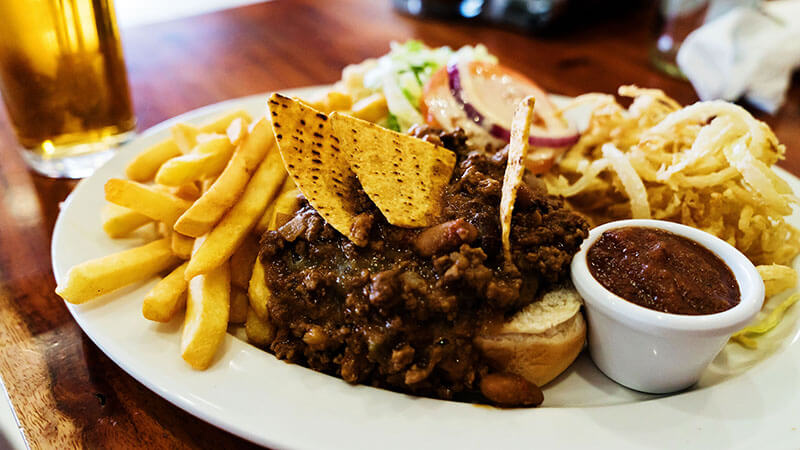 When it comes to getting that holiday high, there are few places as good as Denver. They have accommodation where the owners are not too phased about your habits and there are lots of things that are fun to do when you are high.

But, before we get into that, it makes sense to understand what the law says about cannabis in town. Yes, you can buy it, legally but lighting up in a public place can land you in trouble with the law. Also, be aware, you are only allowed to carry an ounce on you at a time. Stick to those rules and all's well.
But anyway, that's enough of the serios stuff. Let's get to the best thing about the city when you are high – the food. Even if you have the monster munchies, you will find more than enough food to make you happy.
To start off with, Get the Truckster food truck app from App Store or Google Play because the munchies won't wait until you are near a restaurant. The app will tell you where the closest food truck is so that you can beat that craving.
Once that's sorted, consider trying out one of these awesome restaurants.
Sexy Pizza
It has pizza, an it is sexy? Actually, the pizza is really awesome. The owners also donate a portion of profits to the cause legalizing cannabis. What makes these pizzas unique is that you can choose the standard tomato sauce, or you can choose a "white" sauce instead. They have plenty of options for vegans as well.
Coohills
With a name as chill as that, you know that the food is going to be good. The style is based on French cuisine but features a contemporary twist that will delight you. The owner uses only fresh ingredients and makes much of their food from scratch. Eat as much as you want and then enhance your buzz with an awesome glass of wine.
The Adagio
This is a restaurant catering for guests of the bed and breakfast. It's awesome for guests because you are allowed to partake as much as you want. The good is simple but very tasty and they serve wine and beer as well.
The owners are happy to cater for you if you have specialist dietary requirements. Eat on your own or eat with the others in the communal dining area.
Snooze
This is a pretty lively restaurant and features on serving American food at its best. Go in for a breakfast or sleep in and enjoy brunch instead. The food is amazing and really hits the spot. And the owners have a social conscience – they donate 1% of their sales to community projects.
Conclusion
Denver has to be one of the best cities to get baked in. There is so much to see, so much to do and the people are friendly and very open-minded. If you leave this city hungry, it's only because you spent all your money on weed instead of food!