POST
Best Places to Grab a Bite to Eat in Portland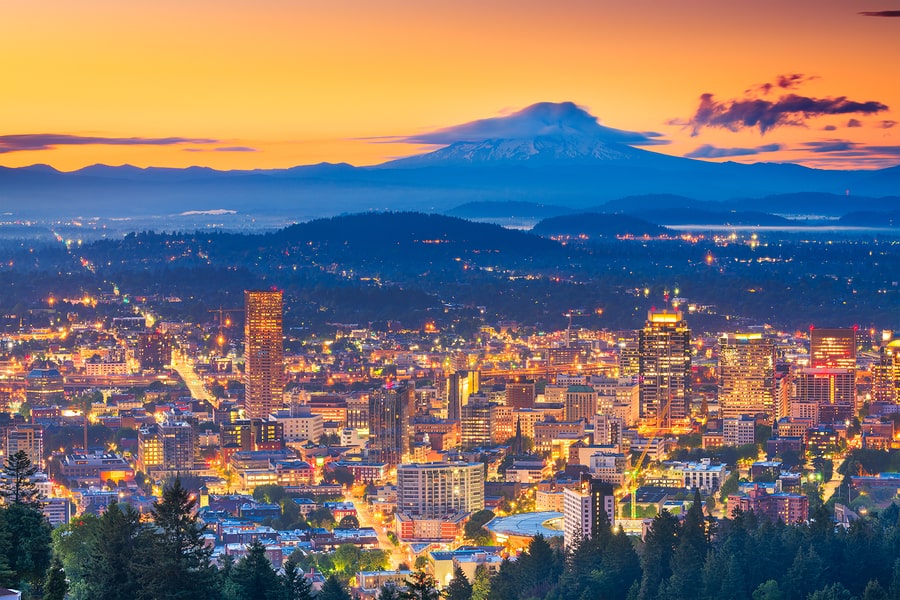 Portland, Oregon has a rich food scene that serves dishes from cultures around the globe. You can find original Asian, Italian, and other cuisines just like grandma makes them. Traditional favorites with modern twists are also popular.
Whichever you prefer, your food adventure in Portland won't be complete without grabbing a bite at these best places to eat.
Toro Bravo
Spanish restaurants aren't that common and eating at Toro Bravo will make you ask why not. The food is mostly traditional Spanish cuisine with a unique twist from the chef that takes the flavors to new heights.
Each dish delivers bold, drool-worthy flavors and, judging by the never-ending line at the restaurant, Toro Bravo is clearly doing everything right. Make sure to try out the exceptional Sangria and Spanish Tapas.
Food Carts and Trucks

Portland is one of the few places in the US where you can find five-star cuisine being served as street food. There are Portland food carts & trucks aplenty, serving remarkable cuisine at low prices. If you have a favorite food truck that's always changing locations, you can easily track them down with apps like Truckster.
One of the most popular Portland food carts is Nong's. It serves authentic Thai cuisine and people gravitate towards its specialty: Khao Man Gai. Khao Man Gai is poached chicken with a comforting soup, jasmine rice, and a sauce that goes POW in your mouth.
Tasty n Sons
The restaurant's chef uses his travel experiences around the world to create dishes that sing. Eating here is almost like traveling around the world without leaving your seat. The menu has Moroccan chicken, shrimp tostadas, fried catfish bites, and more delectable dishes from various continents to amaze you.
Tasty n Alder
There's nothing more American than a big juicy steak. Tasty n Alder makes perfect steaks and serves them to you at perfect prices, especially when you visit during happy hour.
The restaurant uses only quality meat cuts and heightens the flavor with its perfected recipe. The restaurant also has a nice ambiance and a fine selection of drinks for fantastic lunches and dinners.
Grassa Northwest Portland
Those who love Italian have to stop over at Grassa for its handmade pastas. One of the restaurant's most popular dishes is its Cacio e Pepe. Its other popular dish has a strong American influence—pork belly mac and cheese.
You get big portions of food at affordable prices. Also, the restaurant is comfortable, service is quick, and you can eat there at any time of the day without having to dress upscale. It's perfetto!
Tusk
Ever had Middle-Eastern food? The flavor depth will blow you away. The chefs at Tusk do a great job with a wide selection of Middle-Eastern cuisine that you can pair with drinks from the restaurant's artistic cocktail menu.
The food is a bit pricey but worthwhile just for the restaurant's ambiance and delicious dishes.
Afuri
Afuri is a popular Tokyo ramen chain with branches in Portland. Here, you'll get various authentic ramen, sushi, tsukune, and other traditional Japanese dishes. The restaurant may be in the US, but customers are served with the same level of care, thoughtfulness, and hospitality that you can only find in a true Japanese restaurant.
Hat Yai
Hat Yai offers Thai food with a special Malaysian twist. The restaurant's fried chicken with sticky rice is exceptional. But if you want to try something different from the usual fare, you can't go wrong with the Malay-style curry and roti.
Pine Street Market
If you want one location where you can taste food from all over the world, drop in at Pine Street Market. It's an open space that sets your stomach growling with aromas from the several restaurants within.
The best part about this location is you don't have to choose where to eat. Simply try food from various places by hopping from one stall to the next. Just make sure you don't skip Marukin Ramen.
Ready for your Portland food adventure? Be sure to bring a big appetite.