POST
How to Throw a Party : 5 Party Planning Tips
If you haven't heard the news, in-person events are back! After years of socially distanced gatherings, virtual happy hours and postponed weddings it's finally time to grab our loved ones and celebrate. As we take on the post-pandemics 'new normal,' the event industry, like many others, has had to be resilient and learn how to adapt. People's attitudes have shifted – "The pandemic has introduced a new concept to our thought-matrix: Is this essential? In other words, is it worth it?" Says  Teeg Stouffer, Co-founder of the American Association of Event Professionals. To address this concern, event planners across the world are shifting their focus and 'experience-forward events' are widely becoming the norm (pulling those newly defined introverts out of their houses!)
Most of us have probably forgotten how to throw a party. So, whether you're planning a wedding, birthday party, corporate gathering, etc….we've put together 5 party planning tips for your next event to elevate the experience and throw a celebration your guests are sure to rave about for years to come.
Food Anywhere and Any Way You Want It…
How many weddings have you gone to where it's the same basic choice of chicken or steak? I think we can all agree that the traditional, catered dinner we all know (and dislike) is one trend we should be leaving behind in 2022. With the wide variety of food trucks and cuisines they serve, why wouldn't you choose something different. Mix and match cuisines to amplify variety, stick with strictly savory or forgo your traditional wedding or birthday cake for something exciting like churros. Food trucks for parties are totally unique and will provide your guests with an experience they're not likely to forget.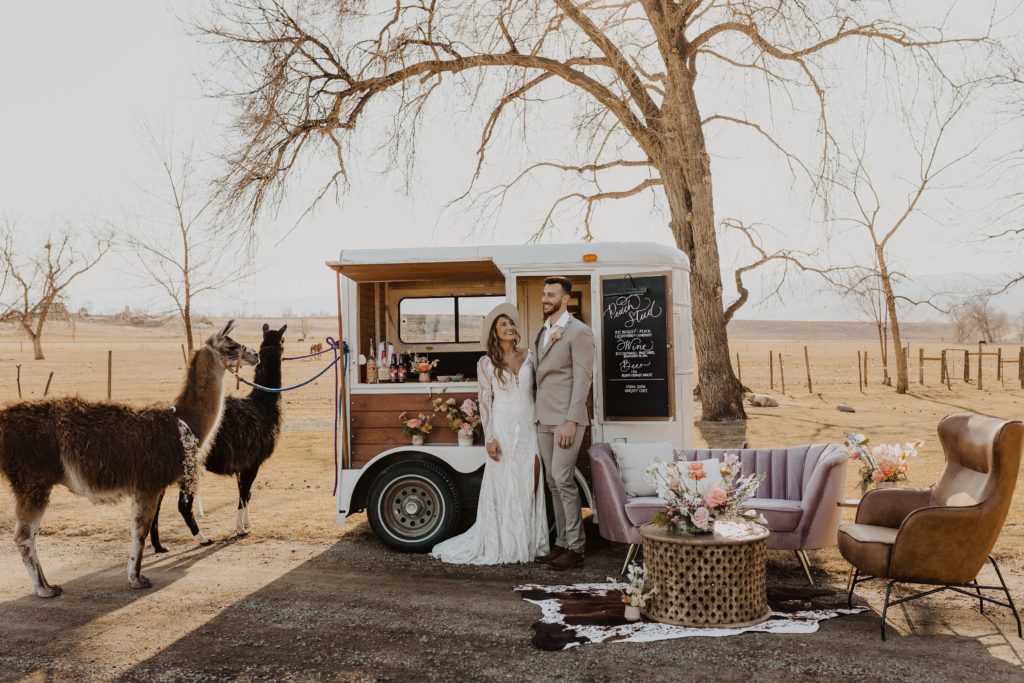 Photo Credit- Truckster
BONUS! Aside from the obvious delicious food and unlimited options… utilizing a food truck to cater your next event ALSO allows you to support local businesses! 
Traditional photo booths might be a thing of the past, but that doesn't mean people have stopped snapping pics. In fact, more than ever, people are looking for that perfect, instagrammable spot to strike a pose and flash a smile. According to many event planners, "creating a space that uses bright colors, textures, and/or florals, where guests can take selfies, is in". An open space installation is great – this will allow guests to move around more naturally and interact to get those beloved candids.
People haven't just changed how they want to take a picture, but also the type of picture they're taking. All across social media people are dropping filters and their carefully curated feeds for a more 'authentic' version of them. There's been a societal shift for us to all be more real online. Consider providing disposable cameras and allowing your guests to capture your event in the moment. You'll be revisiting those classic instagram 'photo dumps' for years to come. 
Cheers & Hold the Alcohol Please!
As more and more people are 'sober curious' it's becoming clear that you don't need alcohol to have fun at an event. We're expecting crafted mocktails to be a staple at all 2023 events. Instead of offering the usual boring substitutes like soda or water (yawn!) – cater to all of your guests and request your bartender or mixologist whip up a few non-alcoholic options that fit the vibe of your event. This small, but thoughtful, addition is sure to elevate any cocktail hour!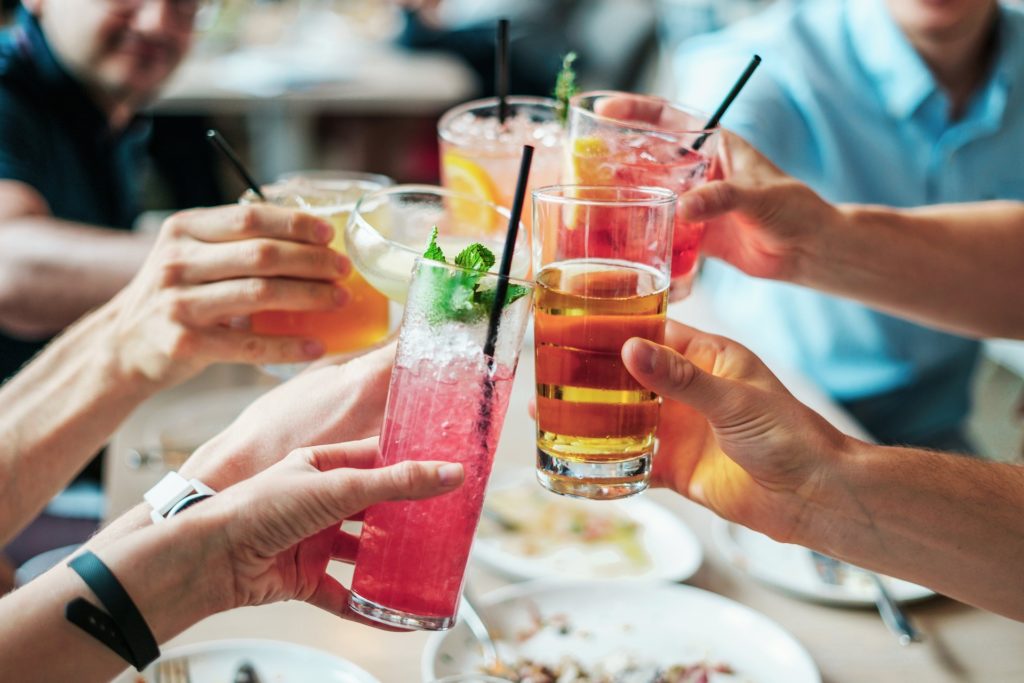 Photo Credit- Bridgesward
Your curated cocktails and mocktails can also serve as decoration at your event. Champagne towers can still exist sans champagne… swap out the bubbly for a martini or spritz tower. Another trend we're expecting to pop up more in 2023 is specialty cocktail walls. This party planning tip is the perfect way to pair form with function. 
Finding the right music and entertainment for your event is one of the biggest decisions! This will determine the vibe of your event. Do you want people to be up on the dancefloor and rocking out? Or are you hosting a more intimate gathering and want something soft in the background? A live solo musician can fit any and all of your needs. Event experts are expecting an increase in the number of solo performers to be booked for events in 2023. Providing the perfect combination of live music and a personalized setlist of your favorite tunes… we can understand the hype!
The Classics are Getting a Color Makeover
If you're attending a wedding in 2023, the bride's dress might be the only white you see. According to Alexandra Denniston, Owner & Lead Planner, Eventlightenment Planning "The traditional blushes and neutrals of the past are fading into the background and all things color are taking a front seat in a lot of wedding decor, floral, and complimenting elements like stationery and rentals". We can expect to see a lot of brides and event planners having a greater enthusiasm for vibrant, rich colors and textures. 
Don't shy away from incorporating color in more creative ways as well. Swapping out your glassware for an eclectic mix of hues adds a personal touch and elevates your tablescape.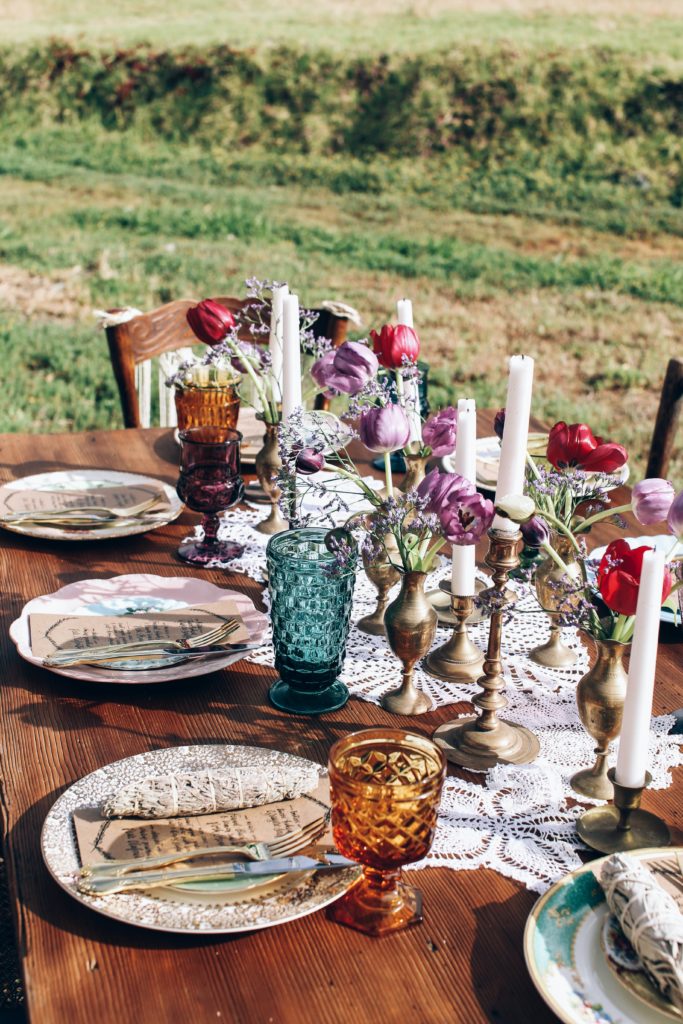 Photo Credit- Rachel Claire
Whether your style is bold and eclectic or traditional and timeless… we can't wait to see how you'll celebrate this year with these 5 party planning tips!
Interested in learning more about food trucks for parties and how you can bring a food truck to your next event? Browse our directory of local food trucks in your city. Get a quote using our catering cost calculator and read more on what goes into food truck pricing.