POST
Miami Wedding Venues for Couples Who Know What They Want
From warm weather year round, white sand beaches, and a tropical feel to rich culture, historical significance, and the lap of luxury – Miami has something to offer all couples searching for the wedding venue of their dreams. One unique feature to the Miami wedding scene is a venue that allows you to choose your own vendors is pretty hard to come by. For brides and grooms looking for a unique experience with personal touches, open vendor venues are a perfect option. Whether you've found the perfect florist, DJ, or caterer (we'd like to recommend food trucks for a super cool culinary celebration) – these venues allow you to work with whoever you want to accomplish your bridal vision.
1. Miami Beach Botanical Garden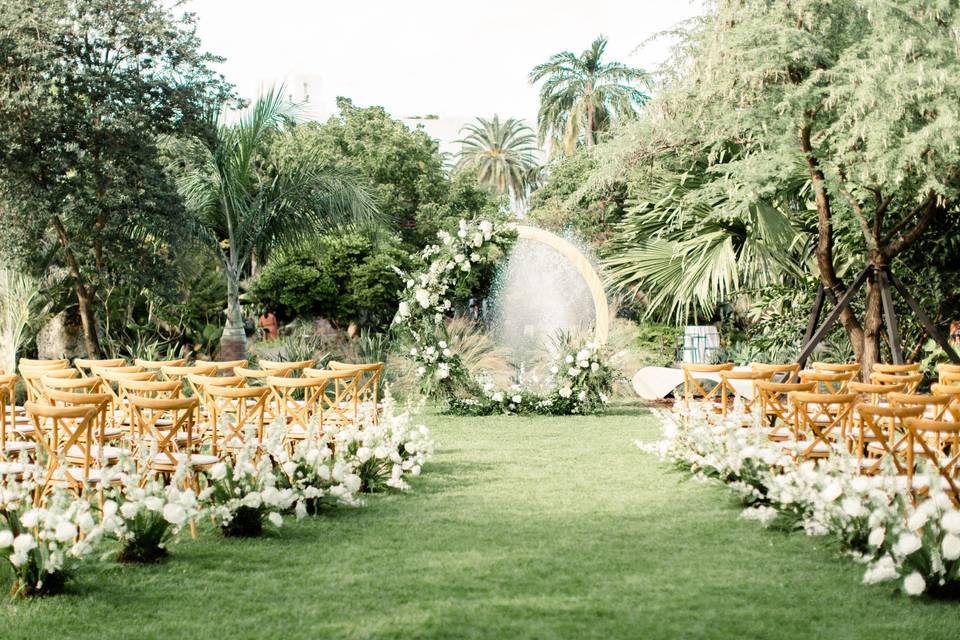 Located in the heart of South Beach, the Miami Beach Botanical Garden is a hidden oasis. This tropical venue includes 3 acres of perfectly landscaped gardens in addition to luxurious indoor spaces. At the heart of the Botanical Gardens is a 100 year old Banyan tree – a symbol of rich spiritual and historical significance for many south Asian cultures. This venue is extremely romantic and exudes magical and whimsical vibes. With such a spectacular natural background, you'll probably be able to save on florals too – an added bonus!
2. 1111 Lincoln Road
Perched on the 7th floor of this complex, 1111 offers a highly customizable aesthetic amid its dramatic architectural style. Floor to ceiling windows, covered patios, and uncovered rooftop-esque spaces ensure that you will have fantastic views of either Miami Beach or the Downtown Skyline no matter where you decide to set up your ceremony or reception in the 25,000 square foot space. 1111 offers beautiful lighting options that decorate the primarily concrete space after the sun has set. While this venue leans toward eclectic and modern, a wide variety of furniture and decor offerings can help you achieve many different looks. One thing is to be certain – your wedding at 1111 will be one of a kind!
3. Cinco Farms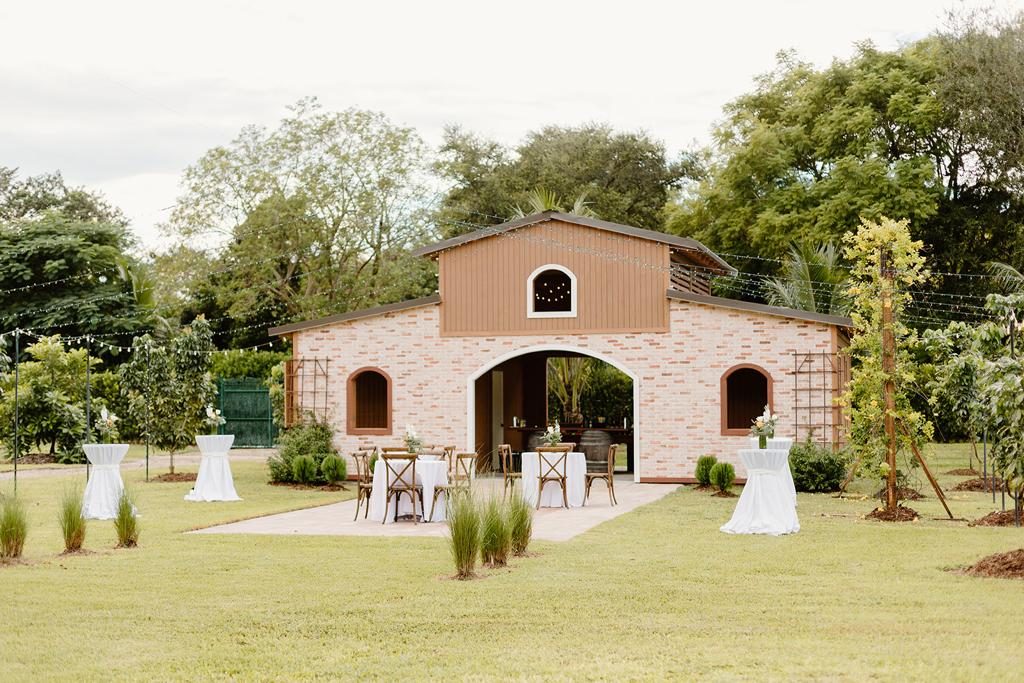 Cinco Farms is perfect for couples looking for a rustic and laid back venue. Unlike many venues in the Miami Area, this venue offers ample privacy on their 5 acre property. With over 1000 pieces of decor available at no additional cost, weddings at Cinco Farms ooze with bohemian and vintage touches. Slightly removed from downtown, you'll be able to enjoy an evening under the stars or under the thousands of twinkle lights sparkling throughout the property. This refined take on a barn-style wedding venue is rare in South Florida and could be perfect for your big day!
4. MAPS backlot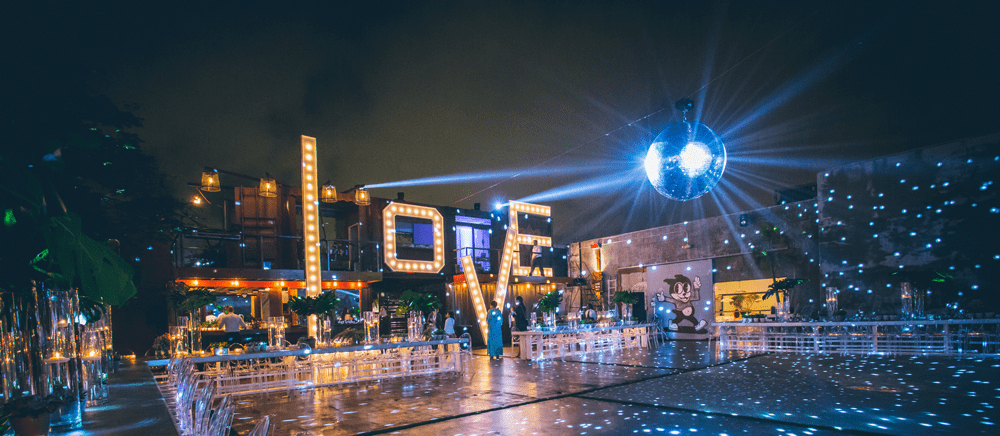 MAPS Backlot is exactly that – the backlot of a production studio. A major benefit of MAPS is that this venue quite literally knows how to put on a show! With clients from QG to Cosmopolitan, you'll certainly feel like a star on your big day. This venue has a very industrial and contemporary feel with corrugated steel accents, raw bulbs, and stained concrete walls. The space is truly distinctive and will create a wedding celebration that will be both fun and unforgettable.
5. Deering Estates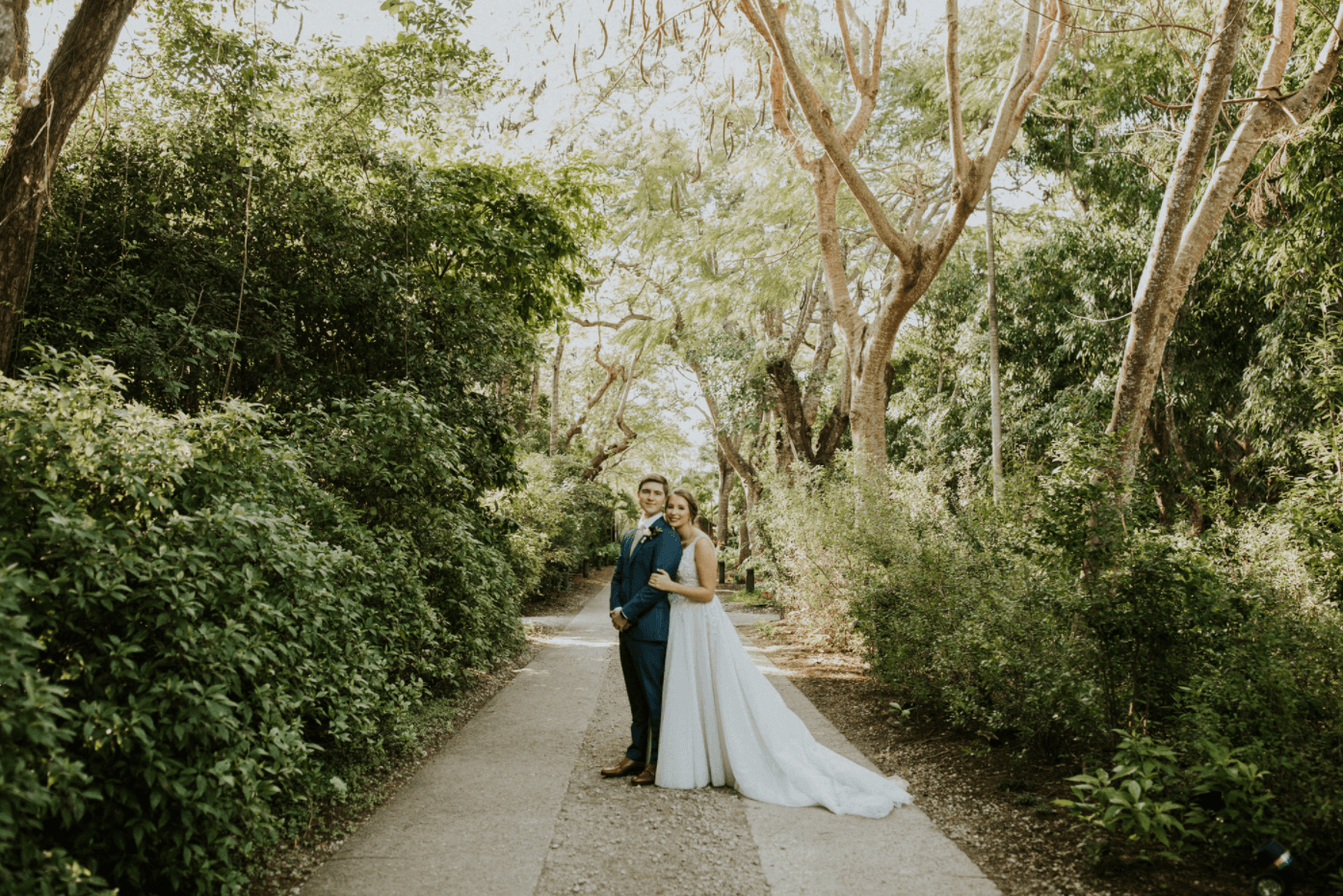 Exuding classic elegance, Deering Estate is a waterfront wedding venue nestled on beautifully kept grounds with a historic main house. Royal palm trees line the views of the Biscayne Bay, a stunning backdrop for ceremonies and photographs. The main house is full of romance and 
refinement. Couples can host their weddings either on the lawn amongst lush gardens or in the Great Hall. This regal room is decked out with crystal chandeliers, a stately fireplace, and marble floors. Deering Estate is perfect for traditional couples looking to keep it classy.
6. The Curtis Mansion
Built in 1925, The Curtiss Mansion was the home of Glenn Hammond Curtiss – "The Father of Aviation". The mansion was recently restored to its original splendor and is listed on the National Register of Historic Places. With distinctive Mission Revival architectural details, a rich history, and tropical landscaping, it is the perfect setting for any engaged couple looking for an unforgettable and personalized experience.