POST
Our Favorite Things to Do in Austin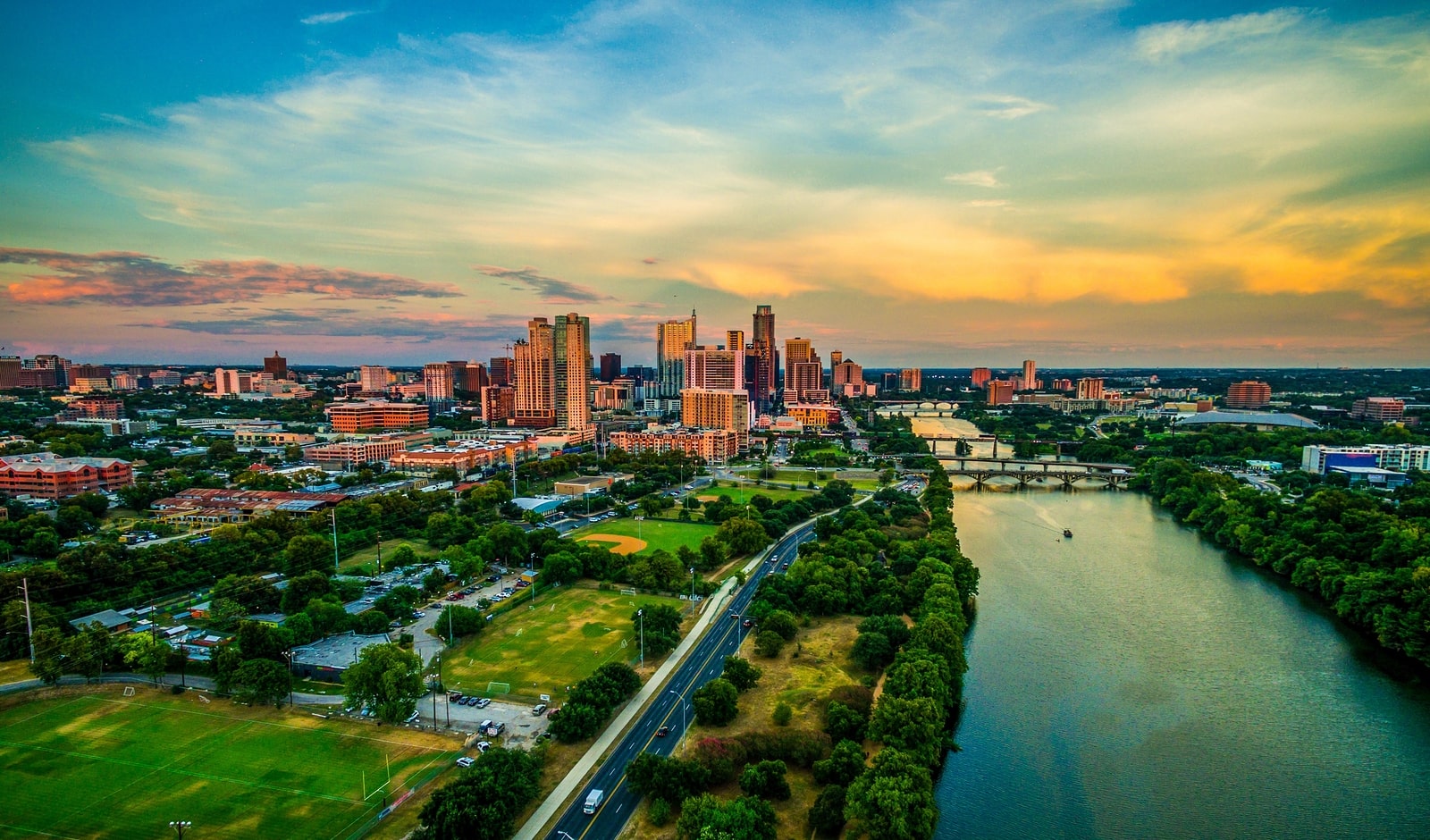 Austin, Texas, has something for everyone, including nature lovers, art fans, romantics, and even the foodies. If you plan on visiting the city anytime soon, here are Truckster's favorite things in Austin that you should give a try.
Visit the State Capitol
The State Capitol is Texas's legislative center and one of the most impressive state legislative buildings in the US.
It has been around since 1888 and is a rich representation of Austin's political history. The building itself is an architectural marvel that's 14 feet taller than the U.S. Capitol in D.C. It has undergone a few renovations over the years, but still retains much of its original look.
Visiting the Capitol is a great opportunity to learn about Texas history and entry is free. But because the place can be a bit crowded at times, it's best to plan and time your visit to avoid peak visit periods.
Sample the Food Trucks
In Austin, brick and mortar restaurants aren't the only place to find fine dining. There are food trucks not far from most streets and they serve almost anything you want. Some serve Italian cuisine, while others offer Mexican, Middle Eastern, Asian, Tex-Mex, and their unique twists of traditional dishes.
The growing scene is an affordable way to get a tasty meal from anywhere in the world without having to travel. And if you have favorite food trucks, you can easily track them down when they move with the help of apps like Truckster's Austin Food Trucks Map.
Watch Performers on Sixth Street
Fans of music can catch a live show at Sixth Street, which is celebrated as the "Live Music Capital of the World." Most of the performers are upcoming artists, but famous ones do show up from time to time.
You'll find Sixth Street on the Dirty Sixth, which is between Congress Street and Interstate 35. Aside from music, the area also offers a vibrant mix of restaurants, shops, and, of course, bars.
Hike Mount Bonnell
Austin has a lot of scenic views to offer and you can find some of the best ones at Covert Park's Mount Bonnell. From the top of Mount Bonnell's 775-foot-high outcrop, you get a panoramic view of the city and Lake Austin. That might seem tall, but many visitors describe the hike as easy and the view worthwhile.
The area is one of Texas' historic landmarks and it's also in the National Register of Historic Places, so be sure to treat it with respect by not littering.
Catch a Show at Austin City Limits Live at the Moody Theater
Another favorite among music lovers, the Moody Center has hosted several artists, including some of your favorites. The venue can seat thousands of people and has great acoustics. When you are in Austin next, be sure to check out who's performing at the Moody Center, because it just might be an artist that you've been dying to see live.
Visit SoCo District
Have you ever heard the saying, "keep Austin weird?" If you haven't, the residents of SoCo District have and are committed to the message.
SoCo District is in downtown Austin and it plays a big part in keeping Austin's weirdness alive and well. After soaking up some of the weird, you can browse and shop the diverse boutiques and stores in the area to find treasures.
You can also grab a bite or refreshments at one of the many food joints in the area. Taco, ice cream, and coffee joints are in abundance. The Continental Club is a favorite for grabbing drinks and enjoying live country music.
Ann and Roy Butler Hike-and-Bike Trail at Lady Bird Lake
Here's another favorite hiking spot in Austin. It has a scenic 10-mile hike-and-bike trail in the middle of the city that takes you past the lake and by places where you can grab a bite. Whether you are running, cycling, or power walking, the gorgeous, yet quiet, view of the trail makes for great company.