POST
Our Favorite Vegan Restaurants in Boise, ID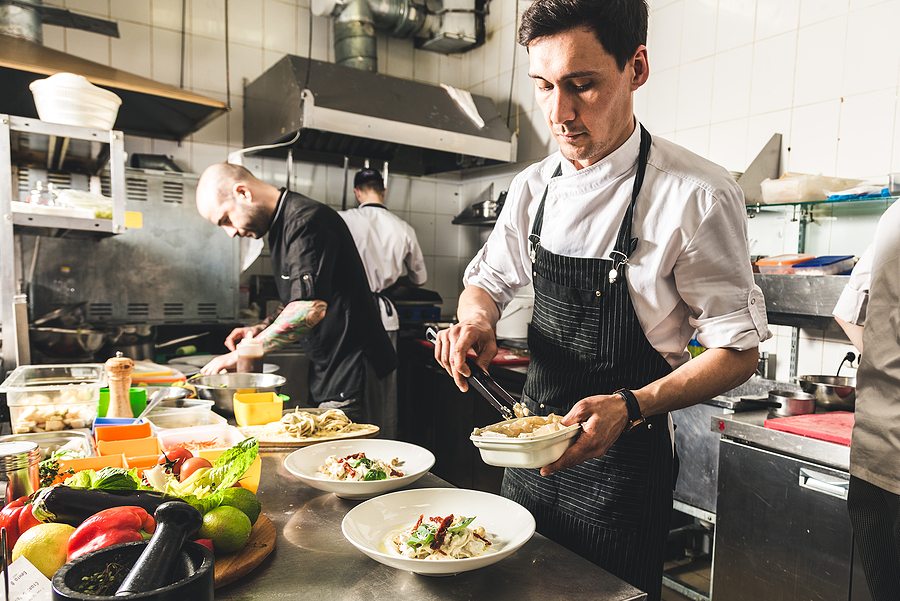 In light of the fact that Idaho boasts close to 25,000 farms and ranches, it's no surprise that its capital city of Boise should have a thriving vegan food scene. Thanks to their commitment to supporting the state's agricultural reputation by sourcing sustainable, local produce, Treasure Valley restaurants offer an abundance of vegan and plant-based options for foodies in Boise.
Here are Truckster's favorite vegan restaurants in Boise.
High Note Cafe
High Note Cafe proudly offers 100% plant-based fresh food—no microwaves or freezers. The menu includes a gyro sandwich of grilled homemade seitan; a torta with spiced black bean puree, avocado, and mozzarella "cheese"; a horseradish cream melt of seitan and mozzarella; quesadillas; and street tacos. Also serves brunch featuring a breakfast burrito with scrambled organic tofu and High Note Potatoes scrambled with mushrooms, spinach, red bell peppers, pico de gallo, and avocado. (225 N. 5th St.)
Wild Root Cafe
Open Tuesday through Saturday, Wild Root Café has several à la carte vegan options including marinated tofu and sweet potato hash. It also has desserts such as vegan chia pudding, vegan shortbread, and a vegan matcha chocolate truffle. (276 N. 8th St.)
Lemon Tree Co.
This artisan eatery serves specialty lemonades, salads, soups, and oat dishes, plus vegan sandwiches such as the Massaman Curry Banh Mi, the Mushroom & Artichoke "Cheesesteak," the Veggie Vinny featuring roasted yellow squash and zucchini, a Yam & Cheese with roasted garnet yams, and a Veggie Reuben with pastrami-spiced yams and apple-lime slaw. (224 N. 10th St.)
The Matador Boise
A downtown Boise favorite since 2010, the Matador Boise serves Mexican-inspired food and tequila including vegan dishes such as Butternut Squash Tostadas serviced with achiote-chile rice and black or refried beans, a Beyond Burger, and vegetarian enchiladas, tacos, and burritos. (215 N. 8th St.)
The Funky Taco
Originally cooking in the Funky Airstream One, this local staple since 2013 now has a brick-and-mortar location open Tuesday through Saturday. Vegan "nosh and noms" on the menu include "Flower Power," featuring panko cauliflower and micro kale on smoked flower tortillas, and nachos with white corn chips, organic pinto beans, shiitake mushrooms, pickled jalapeno, and chipotle miso tahini. (801 W. Bannock St.)
RamaPong
This fun hangout offers a full bar along with vegan ramen options and ping-pong tables. Choose from several noodles—including gluten-free—broths such as sweet potato or charred onions and ginger. Ask for no soft-boiled egg and order a side of fried tofu instead. (204 N. Capitol Blvd., Suite 10)
Mai Thai
This Asian restaurant's separate vegan menu includes sushi; pot stickers of mushroom, tofu, and eggplant; papaya salad; steamed bao buns with plant-based char siu; tofu and corn larb salad with sticky rice; vegan honey "duck"; and yellow curry. (750 W. Idaho St.)
Bombay Boise
Vegans can enjoy authentic Indian cuisine here including appetizers such as vegetable samosas and vegetable pakoras, as well as entrees such as Paneer Tikka Masala, Shahi Paneer, and Navrathan Korma. (928 W. Main St.)
Guru Donuts
Guru Donuts makes it tough to forget desserts with vegan treats such as apple fritters, a vanilla bean vegan cake donut, and vegan yeast donuts in Hipsterberry, Alice-in-Wonderland, and Sea Salt Chocolate flavors. (928 W. Main St. #100)
In addition to these fantastic brick-and-mortar restaurants, it's worth noting that many of Boise's food trucks also offer vegan dishes, as well as a variety of vegan cuisine. All of this can be seen as a part of the city's mission to bring the freshest and healthiest foods to its residents while supporting local industry. The result is a delicious win-win for everybody.