POST
Own a Coffee Shop? Start a Coffee Truck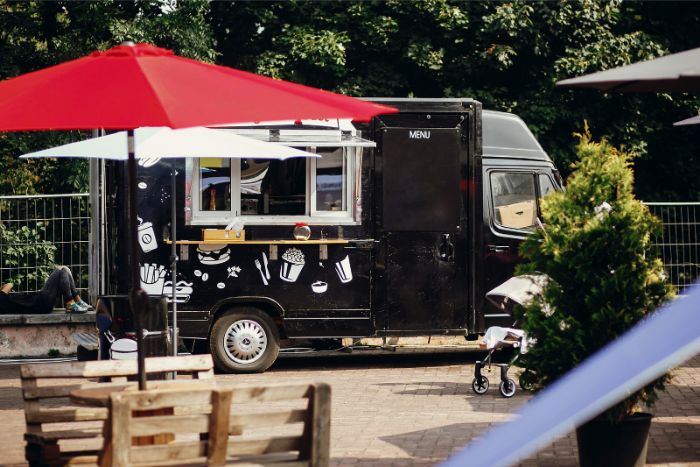 If you are fortunate to own or run a coffee shop or two, one of the most effective ways to generate more revenue and grow your brand is by investing in a coffee truck to compliment your brick and mortar business. In some cases, running a coffee truck by itself can even be a wise business and financial decision.
Here are a few reasons why you should consider starting a coffee truck if you currently own a coffee shop.
Find the Perfect Location For Your Coffee Truck
While having a single location for your coffee shop in a good part of town can certainly be profitable, having a mobile coffee truck can help you take advantage of more than one high traffic area.
In the morning, you can set up your coffee shop in the business district and then make your way to the where college kids need coffee for their all-night study sessions. A coffee truck allows you to pick and choose the best locations to serve your high-quality coffee so you can work to increase your profits.
Relatively Low Startup Costs
Running a brick and mortar coffee shop can be a pretty hefty investment which makes for very little room for error. If you mistakenly choose a less than ideal location, it can be hard to make your money back. With a coffee truck, you can get started for a relatively low investment, and there are minimal overhead costs for the month.
While you do have to invest in the truck itself, electricity and other maintenance costs are significantly less than a traditional coffee shop store. If you're looking for a high reward, low-risk addition to your coffee business, launching a coffee truck is a great option to consider. Be sure to check out our list of "the best practices for food trucks."
Create Lifelong Customers While On the Go
Though you can win the hearts of your customers at your traditional coffee store, coffee trucks offer a more unique opportunity to connect with your customers and create truly lifelong fans. With the ability to move your truck depending on the time and season, you'll also gain added exposure to customers who may otherwise not frequent the area in which you own your coffee shop. Seeing your coffee truck outside their office or school will excite those customers who rarely make it to your shop.
Coffee Discovery is at an All-Time High
Food and coffee trucks continue to grow in popularity, and sites such as Truckster are driving new customers to up and coming food trucks in record numbers.
Because coffee is one of the most consumed beverages in the world, coffee drinkers are always looking for new places to enjoy their favorite cup of joe. Food truck discovery websites are a great way to increase the visibility of your brand, and many coffee drinkers are incredibly loyal to coffee trucks compared to the standard coffee brand.
Coffee is the Perfect Food Truck Offering
If you sell coffee, coffee trucks are an incredibly efficient way to move product while keeping your costs low. With very little additional infrastructure needed, a coffee truck is essentially ready to go the moment you purchase it. Best yet, you don't need a ton of room in your truck to have all the materials you need to produce and sell great tasting coffee!
As previously mentioned, you can move your truck based on where you expect your customers to be so that there's no wasted time when you're working your coffee truck!
If you own a coffee shop, you should consider starting your own coffee truck as well. With the reasons listed in this post, it's easy to see the value a food truck provides to your business.