POST
Top 10 Tourist Attractions in Boise, ID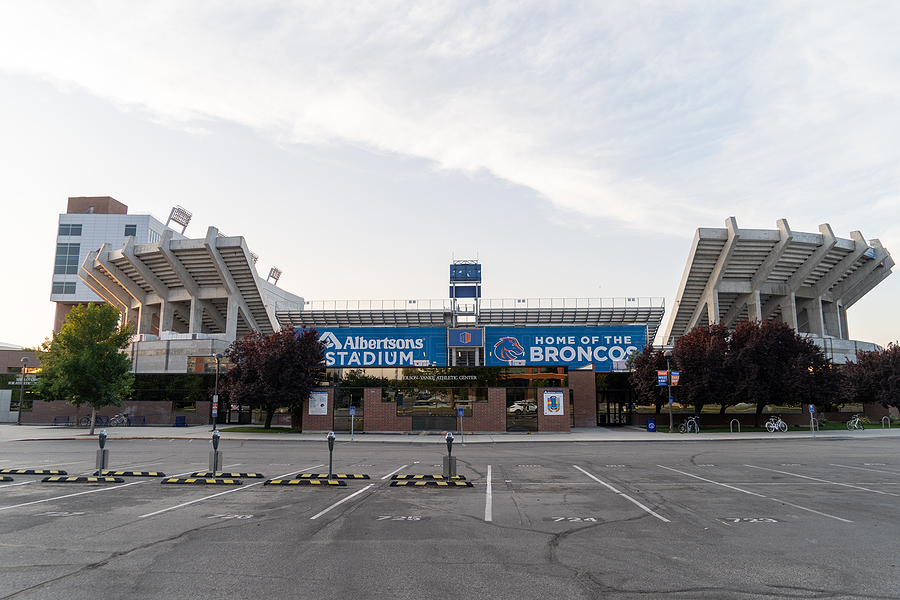 Established during the 1800s, Boise is Idaho's capital and most populous city, full of outdoor and cultural attractions that are no small potatoes (pardon the pun). Here are the top ten tourist attractions in Boise, ID, that make locals proud.
Boise River Greenbelt
Stretching 25 miles along the Boise River, the tree-lined Boise River Greenbelt runs through the city center while linking to the Lucky Peak State Recreation Area, Kathryn Albertson Park, Julia Davis Park, and attractions including the Boise State University campus. The city even has a scavenger hunt and map on its website that encourages viewers to explore the trail, whether on foot, in-line skates, or bicycles.
Called "Old Pen," this prison on the National Register of Historic Places housed more than 13,000 inmates over its 101 years of operation before closing in 1973. Visitors can see the Gallows, the solitary confinement area, and other educational exhibits, plus take in a cemetery tour or paranormal investigation. (2445 Old Penitentiary Road)
Idaho Botanical Garden
An Old Pen prison yard has been transformed into a gorgeous landscape. Established in 1984, the Idaho Botanical Garden occupies more than 30 acres with 14 specialty gardens themed around succulents, native Idaho plants, vegetables, herbs, meditation, and roses. (2355 Old Penitentiary Road)
Basque Museum and Cultural Center
The Basque community of northern Spain has close ties to Boise, thanks to Basque sheepherders who first settled here in the late 19th century. Learn about their unique culture both abroad and in Idaho through oral history archives, a replica sheep wagon, traditional music, and other artifacts and photographs housed in the historic Cyrus Jacobs/Uberuaga house, one of the few existing examples of a Basque boarding house. (611 Grove Street)
Anne Frank, the Jewish teenager whose diary offered a personalized view into World War II, receives a place of honor in this memorial's "Attic," but the memorial and gardens contain more than 60 quotes from and tributes to human rights leaders throughout history. (777 S. 8th Street)
Julia Davis Park
A scenic spot with rose gardens, lagoons, and a duck pond, Julia Davis Park also houses several Boise attractions, including the Discovery Center of Idaho, Zoo Boise, the Idaho Historical Museum, the Idaho Black History Museum, and the Boise Art Museum. (700 S. Capitol Boulevard)
World Center for Birds of Prey
Meet eagles, condors, falcons, and other majestic feathered residents whose young are released into the wild. The center hosts live presentations, educational exhibits, and a quarter-mile nature trail for spotting raptors in the wild. (5668 West Flying Hawk Lane)
Idaho State Capitol Building
Extensively restored in 2010, the Idaho State Capitol Building has several self-guided displays and exhibits. It originally was completed in 1920 using locally sourced sandstone and marble from Vermont, Georgia, Alaska, and Italy. Atop the dome is a five-foot-high statue of a golden eagle. (700 W. Jefferson St.)
Downtown Boise
Near the Idaho State Capital Building, Boise's central business district is a vibrant place to dine and shop, plus enjoy the nightlife and sporting events, such as Boise State Broncos football games at Albertsons Stadium. The city's calendar has an ever-changing lineup, along with staples such as two farmers markets operating from spring to winter. And when you get hungry, be sure to check out all the best food trucks in Boise, as well as the top restaurants!
Ridge to Rivers
Although the Boise Foothills provide a stunning backdrop for the city, they also contain an interconnected network of roads and a 190-mile trail system for runners, hikers, mountain bikers, and families. Rent a bike from downtown and access the Cottonwood Creek Trailhead, east of the Idaho State Capitol Building. (3188 Sunset Peak Rd.)