POST
What Food Is Denver Known For?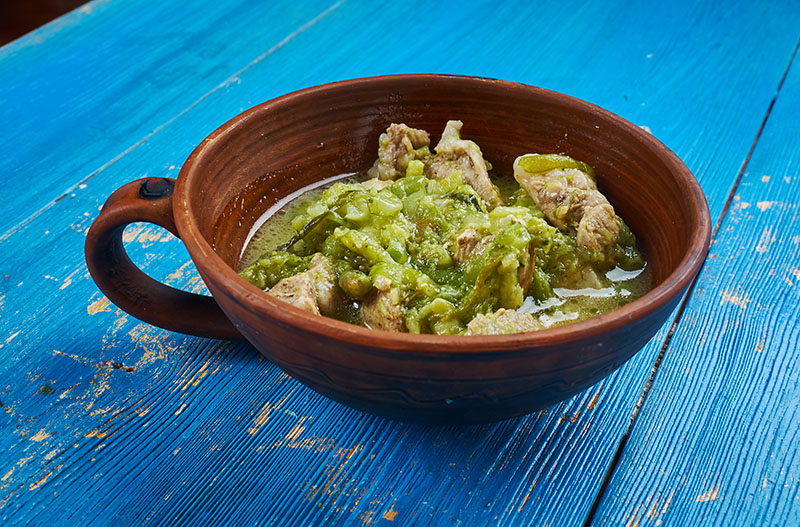 We may not know exactly how it all began, but we know one thing for certain – Denver has food for every type of palate. Looking for a taco with all the trimmings? You just need to find out the Denver food truck schedule.
Want something more haute cuisine? You are covered as well. Coloradans are known for their hospitality and their love of great food. Perhaps it all goes back to the time when the pioneers prepared their first buffalo steak.
Whatever the reason, the Mile-High City has an impressive range of choice when it comes to food. If you cannot find it here, there's a good chance that it doesn't exist. Anyway, that's enough bragging. That's not what this post is about. In this post, we are going to take a look at the food that the city is best known for, so you know where to start your culinary exploration.
Green Chile
Pack your taste-buds and prepare for them to be set ablaze. Every restaurant has their own unique take on this classic. It's tasty, its fiery and you should not miss it.
Burritos With Everything
Probably not ideal if you are on a diet, but we love our burritos. Buy them at a food truck and make sure to have all the fixings. There is not a single meal that a burrito wouldn't work for.
Tacos
It's time to skip the fancy restaurants and track down a food truck. These taste so good that if you close your eyes, you'll think you are in Mexico.
Meats
Vegans and vegetarians are catered for, for sure, but a lot of us like our meat. We like to have a slab of meat on our plates. And it doesn't have to be beef. Try and elk hotdog or bison patty and add a bit of adventure to your day.
Oysters from the Rocky Mountains
This seems odd considering that the state is landlocked, but you shouldn't leave town without giving these a try.
Cheeseburgers
You can get cheeseburgers anywhere, but Denver claims to have invented them back in 1935. If you want a cheeseburger done right, no other town will even come close. Choose your toppings, go for some awesome sides and you are all set.
Green Chile Cheese Fries
These pack a punch but are the perfect accompaniment to any meal.
Veggies
We're a sociable city. We like everyone to feel welcome. That's why we do veggies to perfection. If you are a vegan or vegetarian, you are sure to love our innovative take on preparing vegetables.
Denver Omelet
It tastes great, but no one really knows how the first one came about. It doesn't really matter though – no diner worth its salt will skip it.
Cinnamon Rolls
Cinnamon is not just for the holidays. Go for the more traditional buns or try something a little unusual like adding a bacon topping.
Conclusion
At the end of the day, there are a lot of choices when it comes to food in the mile-high city. Do your taste-buds a favor and come and see for yourself.