POST
What is Denver Known For?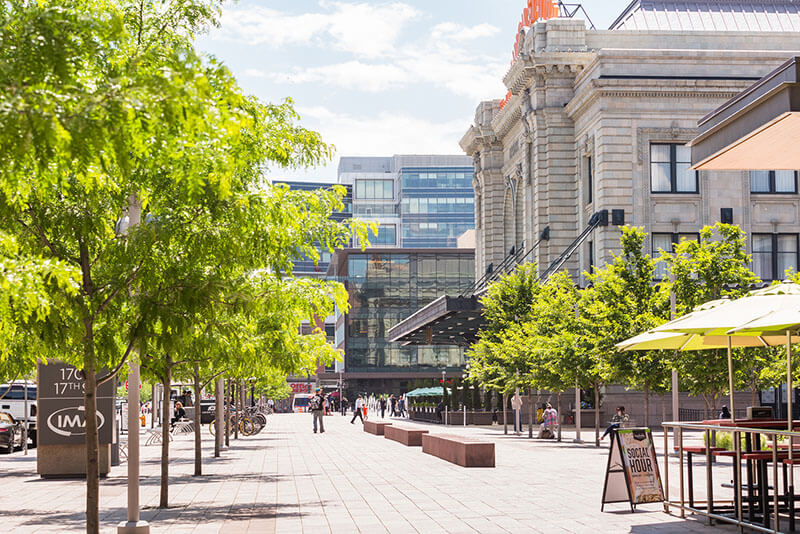 Nestled in the foothills of the Rocky Mountains, Denver is best known for its rugged beauty and views that carry on for miles. But there is more to the mile-high city than just beautiful scenery. It has had its share of a raucous history.
There are plenty of tales of land grabs and colorful characters that helped to turn this mining outpost into the huge city it is today. Silver mining is what gave this town its start, but it wasn't all good times. There is a famous legend about a barkeep who shot a person unable to pony up for his beer. Today, Truckster is going to tell you some things you may or may not yet know about Denver.
Weed is Legal in Places
It's now known as quite a permissive city – you can legally buy marijuana and, as long as you are not in a public place, light it up. But it hasn't always been as liberal. Back in 1902, couples were not allowed to kiss at Union Station, for example.
The Best Food in the World
It makes sense that a place that would legalize marijuana would have the best food ever. Whether you light up on occasion or not, you are bound to find tasty food you will love. Want something more haute cuisine? Just Google restaurants in the area.
Some Unusual Sights
If you are planning a heist, and you can find a way to carry it out, the capitol building is worth taking a look at. The 24-karat dome is the place to start but, even more valuable is the Colorado Rose Onyx used inside. (This is the only place that you are likely to see it in the world.)
Don't forget to get your picture taken with Blucifer when you land. This stature is huge but what is interesting is that it actually killed the artist that created it. A bit of it fell off and severed an artery in his leg. He died, and the stature has been called cursed ever since.
Some Dubious Honors
City dwellers have always been more environmentally forward thinking than most. They won the bid for the 1976 Winter Olympics but turned it down because of the potential expense and impact to the environment. They hold the title of the only city to do this.
Colfax Avenue is ideal for those with a bit of a wild streak. It is one of the longest streets of its type. Be warned, though, the crime rate is high, and the nightlife is somewhat seedy. But if you want to see the "Wickedest Street in America" this is it.
Lots to Do
If you love greenery, in terms of lush lawns as well as grass, there are over 200 parks in the area. Just a mere sixty miles away you can indulge in a bit of skiing in winter. The locals are pretty into their sports – the city has five major pro teams, despite the fact that it isn't one of the biggest cities in the United States.
For beer lovers, the Great American Beer Festival is something that is not to be missed. Test out over 3000 brews but do pace yourself – the high altitude makes you feel drunk faster.
Conclusion
And that, in a nutshell, is some of what Denver is known for. There is a lot more information out there – we had a tough time deciding which juicy tidbits to include, so if you found this interesting, do some more research – you'll find tons of interesting facts.