POST
What is Portland Known For?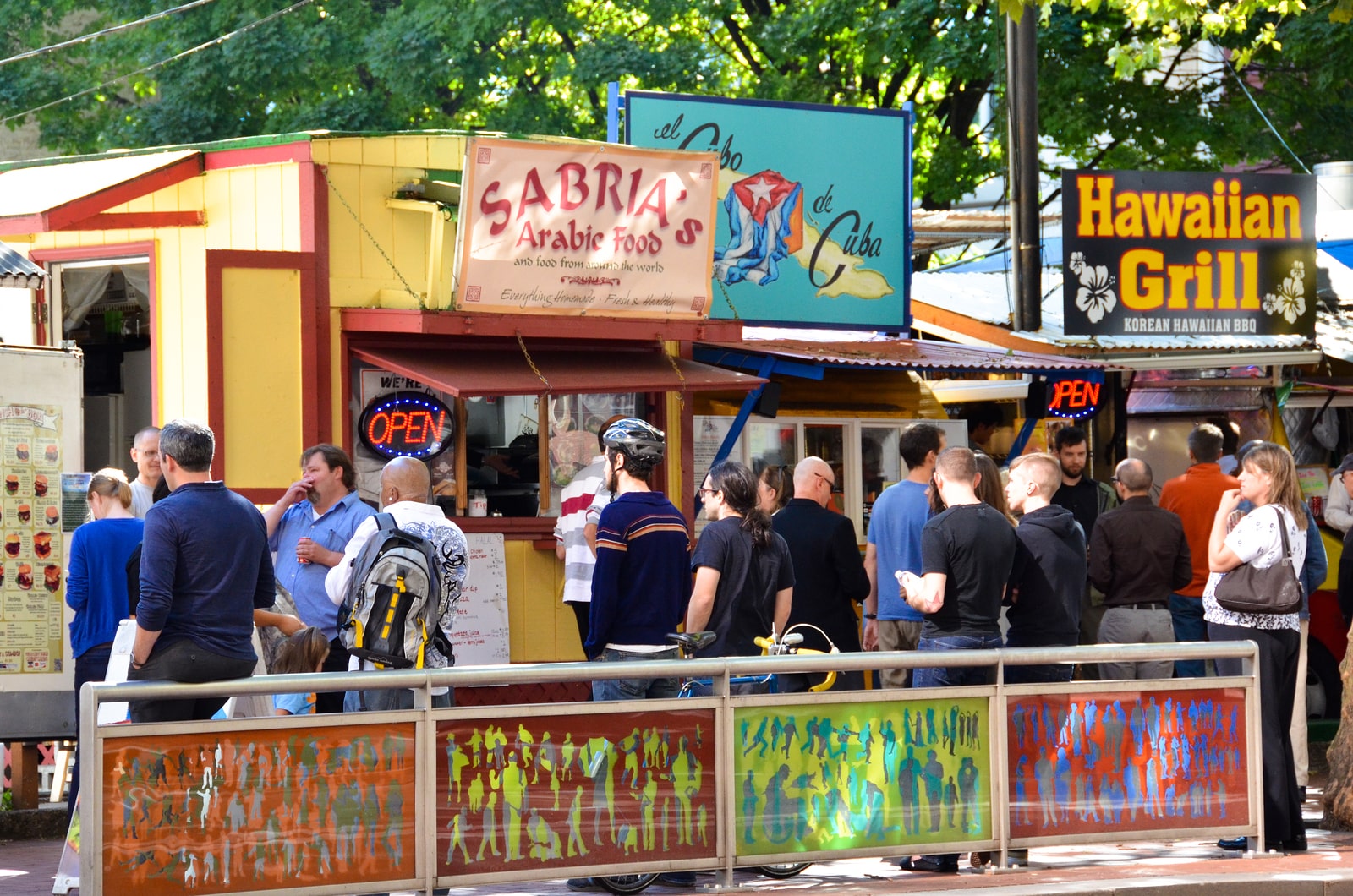 What's Portland famous for? A lot! But because we don't want to overwhelm you, we are going to limit our list to the city's most famous attractions.
The Saturday Market
Portland is a hodgepodge of everything that's hip in the US right now, and you can find it all at the Saturday Market. It's a colorful event that runs on Saturdays and Sundays in Portland's historic Chinatown. You'll find everything from food and drinks to crafts and more from local artisans.
Food Truck Scene
Almost every city has a food truck scene, but the best food trucks in Portland, OR are totally unique. There are food trucks and carts offering five-star meals and desserts from countries around the world.
Are you craving Mexican, Japanese, Thai, Italian, or a mishmash of cultural flavors? There's probably more options than you know what to do with. And to make finding the perfect truck to whet your appetite a breeze, there are apps like Truckster.
The Arboretum
If you love the outdoors, Portland has fantastic trails, gorges, waterfalls, gorgeous parks, and more. But if you'd rather experience the beauty of the outdoors indoors, you need to try out the Hoyt Arboretum. It's huge and contains various flora from different continents. Simply put, it's Portland's own Garden of Eden.
Thriving Art Scene
Portland is the origin of several talented creatives, like Matt Groening, Elliot Smith, Gus Van Sant, and others. More artists are being born in the city every day and it's evident in the works that come out of the Oregon College of Art.
The school's Centrum Gallery and Retail Craft Gallery showcase the works of various artists. You can also visit the Museum of Contemporary Craft or simply stroll through the Alberta Arts District to view its amazing murals.
Distillery Row
Portland is famous for its local breweries. Each brewery is different and offers something unique, from heady black beers to organic IPAs. Take a tour of the breweries and you are bound to find several with something special to please your taste buds.
But if beer is not your preferred poison, you should head to Distillery Row, just east of the Willamette River. It's a neighborhood of distilleries and you'll find everything from gin and vodka to whiskey and brandy from various brands.
Most of the distilleries are open to tours, which is the perfect opportunity to sample the unique craftsmanship of each distillery.
Coffee Like No Other
How do you like your coffee? If you are a fan of quality roasts, you should know that Portland's coffee is some of the best in the US. Stumptown is probably the city's most famous roaster, selling to people in New York and other states.
Other famous Portland roasters are Coava, Courier Coffee, Extracto Coffee, and Coffeehouse Northwest.
Foodie Paradise
Aside from the food trucks and carts, Portland also has regular brick-and-mortar establishments that feed the masses. Check out Laurelhurst Market for an epic meat dinner that even Vikings would envy, or visit Le Pigeon for something fancy.
And if you're craving desserts, Voodoo Donuts, Crave Bake Shop, and many more are waiting to load you with enough tasty treats to keep you grinning all day.
As long as you are in Portland, going hungry or running out of cuisine options isn't likely.
Bicycle Rides
Portland is one of the few cities committed to going green. Because of this, cycling is very popular. Since there are so many scenic bike trails, you'll definitely have a great time exploring the city from behind handlebars. It's also a great way to burn off some of the calories from sampling Portland's numerous food trucks and foodie joints.
Head on over to Portland to experience these activities and more firsthand.