POST
Why Should We "Keep Austin Weird?"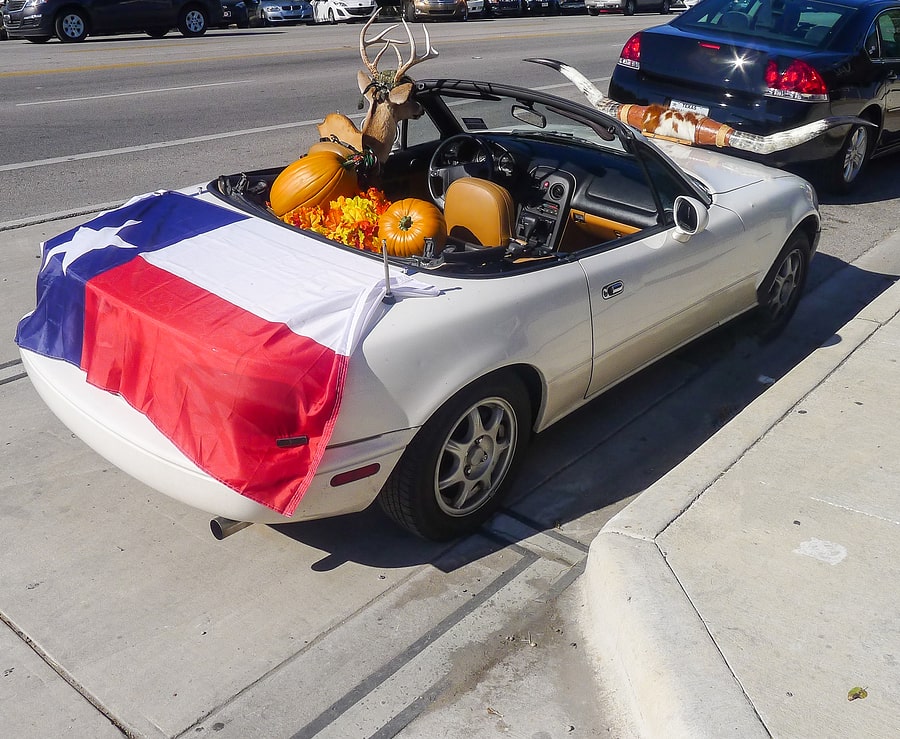 Most visitors have no idea what keeping Austin weird means. We'll try to explain it and why keeping the "weird" alive is important.
The History of Keeping Austin Weird
Before "Keep Austin Weird" became a famous slogan on signs, shirts, mugs, and more, it was a notion. In the '70s, Austin was where up-and-coming artists came to get their big break and where techies came to innovate.
By the '90s, Austin was hosting festivals like the Austin City Limits and legends like Willie Nelson. The tech scene was also booming thanks to the presence of Motorola, IBM, and other tech giants within the city.
Even though the area had become popular, it hadn't become as popular as to erode the city's core essence. But the more successful the city became, the more people and businesses began to pour in, remolding the look and sound of Austin.
From an economic standpoint, this was good. But from a cultural standpoint, not so great. The influx of new people, big businesses, and the constant changes were diluting and eroding a lot of the things that made Austin unique and famous.
To prevent industrial growth from wiping out Austin's natural ecosystem and personality, the movement to maintain the city's weirdness was born.
The Movement to Keep Austin Weird
Depending on who you ask, the term "keep Austin weird" was born on the radio when Red Wassenich called in to share his perspective on how a new culture of high-tech and luxury were eroding what makes Austin special.
When asked why he made his contribution, he replied, "I don't know. It helps keep Austin weird."
After he made the statement, Wassenich realized he'd struck a slogan goldmine. Not too long after, he and his wife began printing and sharing bumper stickers carrying the phrase.
Before long, Austin locals were chanting the motto. The slogan soon spread across Texas, and next thing you know, Portland had its variation: "Keep Portland Weird."
Why Keep it Weird?
Austin is one of those few cities where various ingredients come together to make it whole and unique. According to Truckster, even the food scene is different, with best food trucks in Austin serving familiar dishes with a weird twist.
Changes in the economy, landscape, and the way people do business were gradually taking away the things that made Austin the place its locals knew and loved, which is what led to the "keep it weird movement."
For example, many of the local creatives were of the opinion that the city's expanding infrastructure was taking away key features that made the city ideal for artists to flourish.
Proof of this can be seen in 2003 when BookPeople, a famous local bookstore in the city and a landmark, was almost driven to extinction.
How?
The city government at the time was providing millions of dollars in government waivers to Borders Group, a national book chain, to facilitate their moving to Austin. If Borders Group were to open in Austin, the financial incentive, plus their larger resources, would have given them an edge over competing local businesses, like BookPeople.
To protect the city and local businesses, "keep Austin weird" once again became a battle cry. Eventually, the local government had no choice but to side with local businesses.
Failure to keep Austin weird may lead to short-term economic prosperity, but it could also result in the death of what makes Austin a Mecca for creatives and tourists. That doesn't mean keeping the weirdness requires Austin to remain in the Stone Age. It simply means finding a balance between evolving and retaining the heart and soul of Austin.
By finding that balance, the unique quirks of Austin will still be there, setting the city apart from its neighbors. More importantly, the city will remain a haven for creatives and retain that magnetic attraction that keeps tourists coming back for more weirdness.